A few words about our work
rmk promet d.d. Zenica is a trading company with more than 40 years of experience in domestic and international market, despite a very complex business conditions in years of economic recession and remains one of the leading trading companies in the field of transport of ferrous and nonferrous metallurgical products, non-metals, equipment and spare parts for the metal industry, mining, construction, metal processing, electric power, telecommunications, indrustry,… rmk promet d.d. Zenica has a quality Credit rating of A+. rmk promet's business policy is based on customer satisfaction, satisfaction and motivation of its employees and other parties (suppliers, stockholders, financial institutions,…).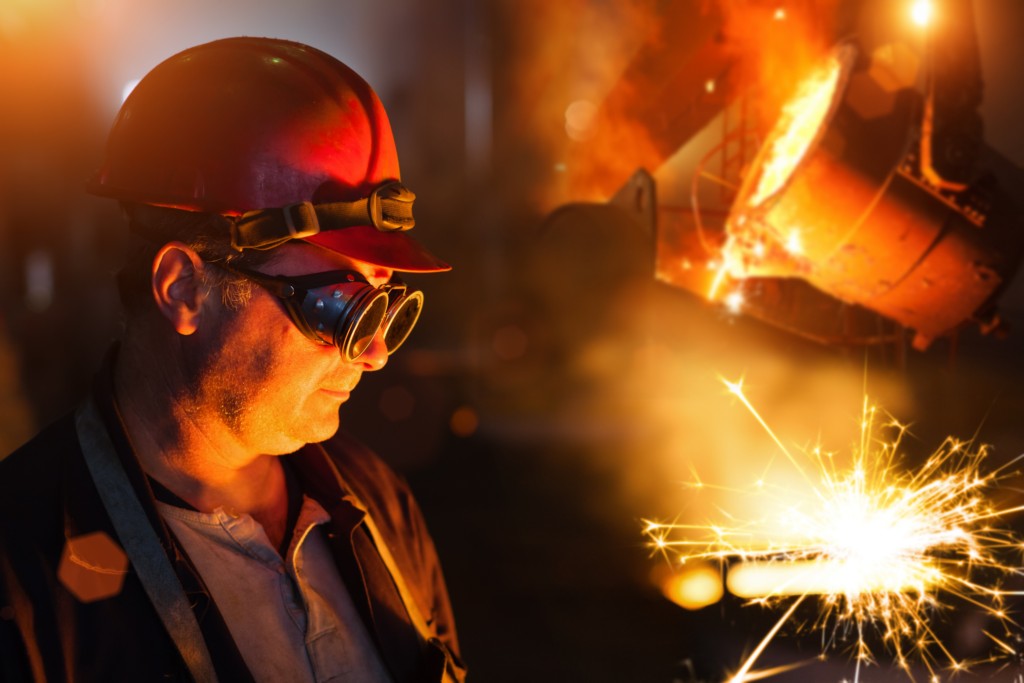 In our assortment you can find steel final and semi-final products:
– SMOOTH AND RIBBED CONCRETE STEEL
– STEEL PROFILES AND SUPPORTS
– ROUND, FLAT AND QUADRATIC STEEL BARS
– REINFORCEMENT NETS, TRUSS SUPPORTS
– WELDED, SEAMLESS, GALVANIZED PIPES
– STEEL SHEETS HVL AND TVL
– HOT-ROLLED SHEETS, COLD-ROLLED SHEETS, PERFORATED SHEETS, GALVANIZED SHEETS, ALUMINIUM, COPPER, TRAPEZOIDAL SHEETS,…
– ALUMINIUM PROFILES, EXTRUDED METAL, WAVE NETS,…
– METAL ACCESSORIES
Beside steel final and semi-final products you can find materials, products and equipment for mining, electric, telecommunications, industry:
– NUTS AND BOLTS
– ELECTRODES AND WIRES FOR WELDING
– GRINDING AND CUTTING PLATES
– COAL, MAGNETITE, CONVEYER BELTS
– CONSTRUCTION MATERIALS
– ELECTRIC SUPPLIES, PAINTS AND VARNISHES
– PLUMBING MATERIALS
– VARIOUS TOOLS,…
– GREENHOUSES AND GREENHOUSE EQUIPMENT
Sponsorships and donations
rmk promet d.d. Zenica is reliable and responsible partner, not only towards its customers, employees, partners, investors, but also towards local community, society and environment. rmk promet d.d. Zenica shows for years that it follows social changes and that it has an ability to recognize the needs of society and community where it performs its business.
rmk promet d.d. Zenica through its development strategy, as a socially responsible enterprise, is active for years as a sponsor of cultural and sport events. rmk promet d.d. Zenica through activities aimed towards local community, realizes its public image, and successfully builds up respectability of the company.
1. Organizing traditional boxing show "Iron glove – Zenica 2010" in sports hall "Bilimišće" 17.10.2010.
2. In order to develop sports and imrpove the work with youth, RMK Promet d.d. Zenica during 2010 was sponsor to: Basketball female club "Čelik" Zenica, Basketball club "Nets" zenica and Disability Volleyball Club "Bosna" Zenica 
3. European rugby championship for women held at Kamberovića polje in Zenica between 09.05 and 12.05.2008., where national selection of Bosnia and Herzegovina took part
4. International tournament of sitting volleyball in Elbag, Poland between 20.06. and 21.06.2008., where Volleyball club for disabled "Bosna" Zenica took part.
5. Qualifications match of female basketball representation of Bosnia and Herzegovina in zenica between 23.08. and 30.08.2008. with national selections of Turkey, Finland and Poland.
1. Fourth International Youth Festival of spiritual songs held at the Bosnian National Theatre in Zenica, 11.09.2010. organized by BZK "Preporod".
2. Organizing cultural and entertainment event Days of sevdah "Vranduk 2010" between 11.07. and 17.07.2010 in the castle of medieval royal town Vranduk.
3. Seventh Festival of Bosnian drama held between 31.05. and 07.06.2008 in Zenica at the Bosnian National Theatre
4. Concert of philharmonic orchestra and graduates of Music Academy held on 17.06.2008. at the Bosnian National Theatre in Zenica.
5. Second youth festival of ilahije and kaside (islamic spiritual song) held on 04.10.2008. at the Bosnian National Theatre in Zenica, organized by Bosniak Culture Association PREPOROD.